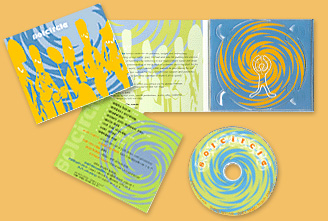 Recorded in Spring 2002, Solcircle launched itself into a new world of musical explorations. The eight instrumentals on this album are full of life, energy and true musical innovation.
Guest musicians include Michael Travis of the String Cheese Incident, Paul McCandless of Oregon and Bela Fleck, and Dale Okerman of The White Album Ensemble and the Doobie Brothers.
listen to some previews...
$14.00 + $2.50 shipping
All orders ship within one business day
by Bigfish Smallpond Online Store.